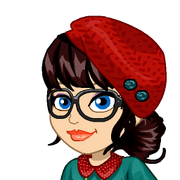 LilyWooz (also known as Liliana) is a writer and recurring member of Woozband. Originally a journalist for celebrity news, LilyWooz now took over the new position as WoozNewz writer, succeeding Woozarazzi (left after being seen as unreliable) and earlier, StylaZ (quit the position). She is also responsible for running her favorite Unitz, the WoozNewz HQ. She is rarely seen on World with other animators but it is known that she is on the side of good.
"Come join the Party!"
This article is a stub. Please help the Woozworld Wiki by expanding it.
Thank you!
Ad blocker interference detected!
Wikia is a free-to-use site that makes money from advertising. We have a modified experience for viewers using ad blockers

Wikia is not accessible if you've made further modifications. Remove the custom ad blocker rule(s) and the page will load as expected.